Company Profile
Corporate Mission of Tazmi
-Playing a role in community life-
Respect individuals and the environment
With a broad vision and a modest heart
To become a responsible figure in our community life
Vision of Tazmi
At all times we will satisfy the needs of our customers as a company with a modest attitude,
eagerness and high ambition
Principals of Tazmi
Extra care in everyday matters
Proactivity in ordinary circumstances
Customer centered actions in every service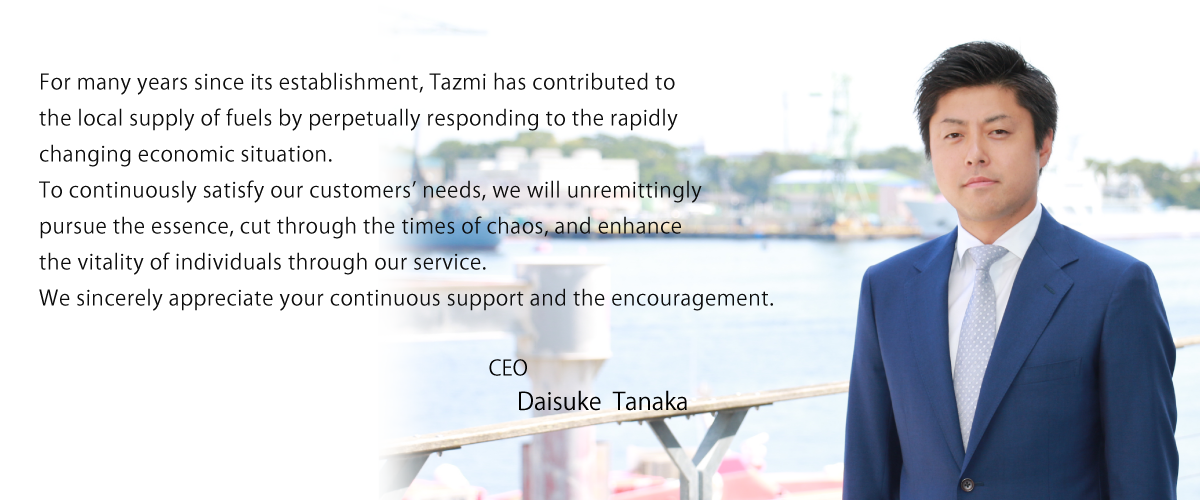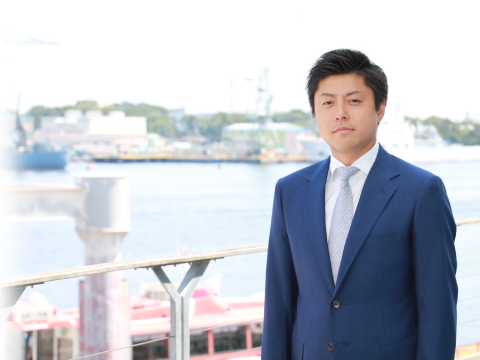 For many years since its establishment, Tazmi has contributed to the local supply of fuels by perpetually responding to the rapidly changing economic situation.
To continuously satisfy our customers' needs, we will unremittingly pursue the essence, cut through the times of chaos, and enhance the vitality of individuals through our service.
We sincerely appreciate your continuous support and the encouragement.
CEO  Daisuke Tanaka
Summary
Name

TAZMI Corporation

CEO

Daisuke Tanaka

Address

2-27-2, shinhamacho, Shiogama-shi, Miyagi 985-0001 Japan【MAP】

TEL

(+81)22-362-1925

FAX

(+81)22-362-6232

Mail

info@tazmi-s.co.jp

Established

September 28, 1962

Capital stock

10 million yen

Employees

22(As of January 1, 2018)

License registration

Petroleum Products Sales Business (Miyagi prefectural governor registered 04C0218-01)
History
1962 Sep.

Waichi Tanaka, the founder, established Tazmi Sho-kai in Shiogama-city, Miyagi
Began the oil sales business for marine supply
Tazmimaru No.3 launched.

1971 Sep.

Began the oil sales business for land supply
First service station, Shiogama Chu-o service station opens

1972 Oct.

Shiogama Station service station opens

1973 Feb.

Tazmimaru No.5 launched

1977 Aug.

Shinhamacho service station opens
(formerly Shiogama higashi service station)

1981 Dec.

Kazuya Tanaka, the second generation, named Representative Director

1983 Oct.

Sales agent agreement with General Sekiyu Co Ltd (now JXTG Nippon Oil & Energy Corporation)

1985 Mar.

Sendai Nankodai service station opens

1987 Apr.

Sendai business office opens
Head Office building newly constructed

1988 Nov.

Sendai BP service station opens

1991 Jul.

Shiogama fish market service station opens

1999 Dec.

Shiogama Magurodo service station opens

2001 May.

Tazmimaru No.1 launched

2012 May.

Daisuke Tanaka, the third generation, named Representative Director

2015 Dec.

Agreement of electric power sales distribution with TonenGeneral K.K.(now JXTG Nippon Oil & Energy Corporation)

2016 Jun.

Shiogama fish market carwash station opens